Shopping Cart
Your Cart is Empty
There was an error with PayPal
Click here to try again
Thank you for your business!
You should be receiving an order confirmation from Paypal shortly.
Exit Shopping Cart
From Our Family to Your Table
Keeping Up With the Pockets
Keeping Up With the Pockets
      Hey everyone, Bethany here.  In case you don't know, I'm a licensed massage therapist in the states of Arkansas where I live & Illinois where I am from.  I LOVE what I do!  It has given me a lot of insight for helping with the design of our Hot/Cold Therapy Packs & even MORE insight for what works for a Holster & what doesn't.  This is actually one of our major points at Perfect Pockets PLUS, our products are designed FOR LMT's BY an LMT.  So, with that in mind, you can probably guess that I am a bit biased toward massage therapy in general .... so I want to talk about that for a minute...
    I had a client this week who only gets a massage once a year... ONCE A YEAR.  This gentleman was very nice, tall, healthy, fit.... but in pain.  He works out (yay staying active!), but only got massage when things "got messed up"... this year's massage was for a strained back from a particular CrossFit workout.
    I wish this kind of story was rare, but it's not.  So many people only get massage when something is wrong.  And I understand that, when something hurts on me you can bet that pretty penny I will be getting a massage & a chiropractic adjustment (not at the same time ;)).  BUT, we in the USA need to start thinking about preventative care & not just emergency care.  We need to be thinking about how to avoid injury rather than ONLY treating it after the fact.  We need to treat out bodies like we treat our cars.  We are valuable!!!  Our bodies?  Well, it's the only one we've got.  Why do we take our vehicles in for oil changes?  To maintain the health of our vehicle's engine & get the optimal performance from it.  We don't get the oil change after the vehicle has stalled, by that point something bigger is wrong & it will be much more expensive to fix... so why do we do this with our bodies?
    Think about it.  Your massage therapist can be the "country shade tree mechanic" for your body.  For that matter, so can your chiropracter, your acupuncturist, your dietician.... let's start changing how we think of our body, let's start considering our body as a valuable piece of machinery that needs to be tuned up every now & then.  We are worth that, don't you think?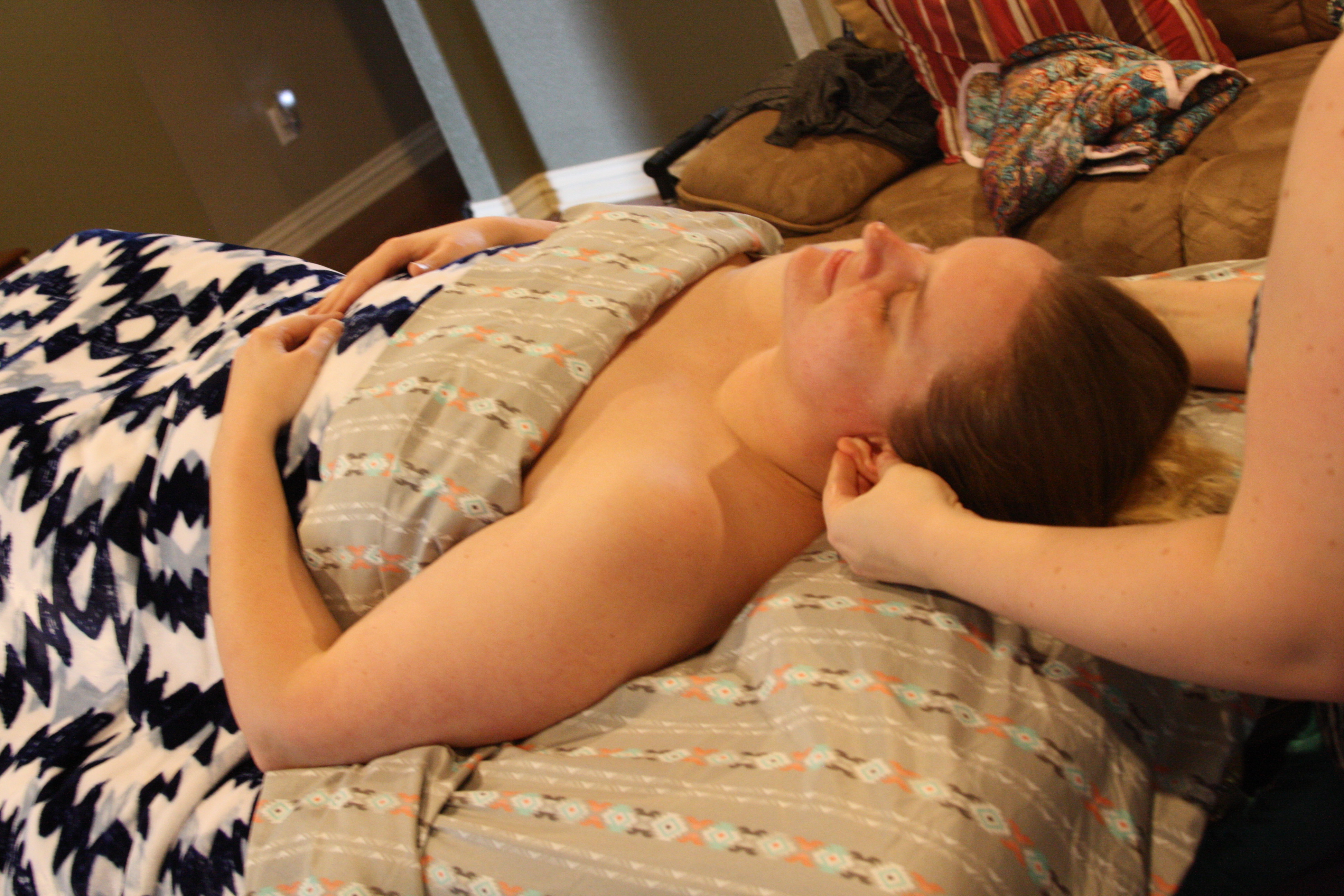 Facebook.  Oh how we love it & hate it all at once, don't you?  The funy memes, the cute videos, the hilarious/terrifying pictures, & the constant updates from friends, family, & "online peoples"... not to mention the politics. Oh the politics (*insert disapproving head shake*).  
But, there is something about Facebook that keeps us all coming back.  The connection.  The conection with people across the globe, across the country, even across the living room.  The things you find out about dreams, passions, hurts, & associates that they would never tell you in person, suddenly these things become free flowing words on Facebook.  
Well, we're not immune to this.  My mom & I get the chance to keep up with people we have since stopped getting phone calls from long ago, but still hold that special place in our hearts.  And for us, Perfect Pockets PLUS has this *thumbs up* shaped place in our hearts.  Facebook is where Perfect Pockets PLUS started, where I listed some extra holsters to sell,  it's where the first request for a custom holster was placed, & where it exploded with people just like me (Bethany) who had trouble finding Holsters that fit our personality, size, & product needs.
As much as Facebook can drive everyone crazy (and oh can it), we love it!  Thank you to everyone who follows us on Facebook & takes the time to leave us such amazing reviews... Facebook is our "Old Stomping Grounds" & we will always have a special place for it.
Keep an eye on our facebook page to see specials & watch as we feature our products & show the pieces, the snippets that make them so unique & full of awesomeness!
https://www.facebook.com/perfectpocketsplus" target="_blank">www.Facebook.com/PerfectPocketsPLUS
/